It's hard to believe that in this day and age, machinists still have trouble figuring out when a CNC machine job is complete. Having to wait around and guess when an application is finished is highly inefficient and a significant safety risk. It is high time companies had a more effective method for monitoring and determining a machine's exact zero stop time.

There are two reasons why the inability to calculate zero stop time is a problem. The first is an efficiency issue. The additional time that companies have to wait until they are sure that a CNC machine application has been finished before they can start the next is just a needless waste of time. The unnecessary delays can impact throughput and delivery dates.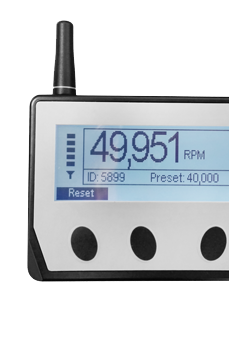 There are also important safety concerns. If a machinist opens a CNC machine before the work is complete, there is a good chance that the operator could be injured. There's also the possibility that the CNC machine itself or the tools could be damaged if an operation is disrupted mid-job.
Luckily, there is an answer – the newest HSM spindles includes a digital readout of its exact RPMs in real time. The data is available via LCD display for any operator to see.
When operators can see precisely when a CNC machine comes to a halt, they can act in a way that ensures both workplace safety and machine floor efficiency. For any company, HSM spindles provide two key advantages that any organization could benefit from.
How do you determine zero stop in your CNC machine environment – do you have a digital readout or do you hope for the best? Let us know in the comments below.