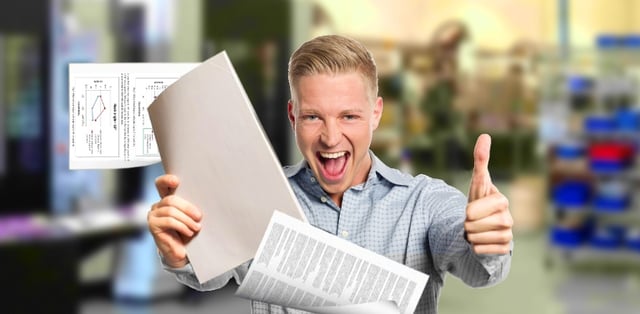 Increasing demands for quality and efficiency in machine tooling and processes leaves no doubt that end users have become a very discriminating audience. Therefore it's vital to provide them with test and validation reports that present reliable, in-the-field stats of product performance.
Testing procedures are generally understood to be a specified technical operation or methodology designed to scientifically check one or more characteristics of a given product. Test methods are often scrutinized for their validity, applicability, and accuracy. It is very important that the scope of the test method is clearly defined and documented, and that test aspects within the scope of the test are shown to be accurate and repeatable throughout the process.
Machine-tool testing covers numerous categories:
Testing machining operations in regards to accuracy of machine tool component parts
Testing mechanical efficiency; in which values can be determined to gauge energy loss
Cutting force tests; usually include various machining conditions and tool usage
Power consumption and torque tests
Output testing, to determine if predefined output values are achieved
Cutting capability and efficiency tests; to determine volume of metal removal
Wear testing; to verify tool life, erosion or damage during use
Comparison testing; results of identical test parameters run on competitive products
It's important to mention that manufacturer-supplied performance data may sometimes only be considered a point of reference or 'recommendation'. Problems occur when data cannot always be matched in the machine shop. This often happens when different standards are being referenced — in other words, the manufacturer and end-user are literally not on the same page; sometimes comparing apples with oranges.
At Colibri, we're in the high-speed spindle business. Critical tests for high speed spindle operations expressly take rigidity into account; checking that vibration and runout are kept to a minimum. Also when it comes to evaluating performance of high speed auxiliary spindles in general, controlled test data may need to take other issues into consideration; such as external power feeds (electrical motor-driven spindles or compressed air-driven spindles). Colibri's unique fluid-driven high-speed spindle has no external feeds, using only the machine's own coolant as a power source.
The bottom line:
For manufacturers: Test data helps them deliver more reliable products and processes for the intended applications. For the end users: Test data helps them verify that they are using the most suitable products and processes for their intended applications.