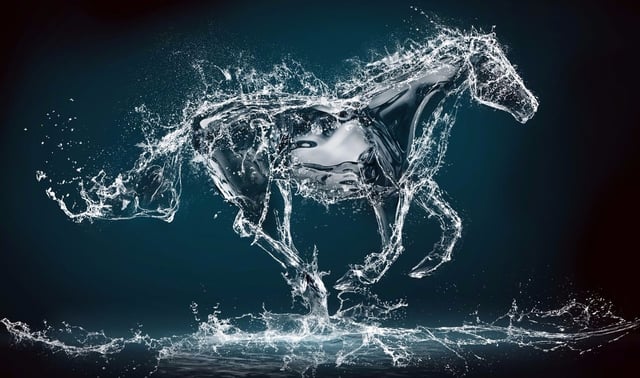 High Pressure Coolant (HPC) has proven itself in many dedicated turning and milling applications and on difficult-to-machine materials; at removal rates up to three times more than conventional flood coolant systems. Users report elimination of chip jamming, faster cutting and much longer edge life in outer and inner diameter turning as well as grooving, parting and hole-making.
HPC is delivered with enough force (commonly pressures of up to 80 bars) and fast enough, to reach the cutting zone as a liquid, not a vapor. In the liquid phase, it lubricates the cutting process, as it cools the molten chip; shattering it into smaller, more manageable pieces. HPC also helps keep tool, insert and workpiece temperatures lower; resulting in significantly extended tool life – especially under high speed conditions.
Ordinarily, jets of high pressure coolant are delivered through two or three high precision nozzles creating a high pressure flood effect. However when using the flood method, coolant may be repelled from the cutting edge because the chips themselves create a pressurized area around the cutting zone that acts like a sheild; deflecting coolant away from where it's needed most. A way around this problem is to ensure the high pressure coolant is delivered as close as possible to the cut zone, to keep it well-lubricated and cooled.
For that reason, the benefits of HPC machining can really only be achieved by using tools and holders specially developed for high pressure coolant applications. This includes tools that enable a more focused coolant delivery such as through-the-tool coolant systems designed to work with HPC. For high speed operations, Colibri's HPC coolant-driven auxiliary high speed spindle (JETiger), is the only spindle of its kind engineered to utilize a high pressure coolant pump and deliver RPM's up to 60,000 with the best torque to size ratio, and free from any wires or pre-installation. (To be launched at JIMTOF 2016).
HPC is applicable for a broad range of turning, milling and drilling operations on an equally broad range of machines. It's suitable for machining challenging materials as well, such as titanium and various stainless steels. Selecting the right tools and pump (pressure and flow) for each application, correctly applied, will ultimately improve your bottom line, by providing quicker ROI through increased machine utilization and optimized metal cutting efficiency.
If HPC is implemented at the time of a new machine investment, the payback can be realized in just a few months. High-pressure capability is increasingly becoming available as standard on new machines. However, retrofitting still offers benefits. So whether you're thinking of purchasing a new machine equipped with a high pressure coolant pump or retrofitting your existing machine, be sure you've got the right tools; best suited for HPC machining operations – especially at high speeds.
Do you have high hopes for HPC machining operations?