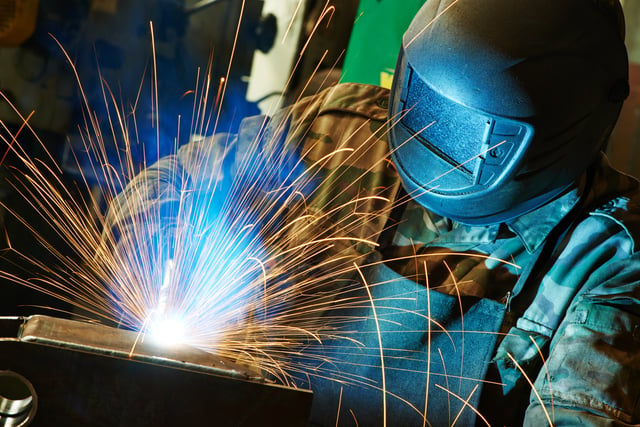 Videos are now being used to attract younger people to manufacturing and reinstate 'industry' as a cool career choice. After all, the men and women working in manufacturing are superheroes...building up the economy by making parts for life-saving medical equipment, producing innovative automotive designs, machining breakthrough materials for aerospace and supplying components for energy-efficient devices that can help save our planet. What could be sexier?
Once you've got students interested in learning an industrial trade, don't turn them off with tedious teaching materials. Pedagogues agree, that the best way to engage college students is through video. Ditching static diagrams and long-winded explanations in favor of video, breathes life into lecture topics; making them far more digestible and memorable.
Even if you're operating a machine, you may not completely grasp what's going on. Video adds an extra dimension to skills being practiced in a hands-on manufacturing lab. It's ideal for illuminating impossible to visualize processes like internal machining operations or slowing down high-speed action.
When it comes to training employees or updating existing worker's knowledge, video radically outshines encyclopedic-sized reference manuals. Instruction via video turns even the driest guidelines and procedures into lively training sessions. Certainly more effective than memorizing mountains of text.
Lastly, nothing aids marketing and sales efforts better than video. It's the wonder tool that's taken the internet by storm. People enjoy watching videos, which is why YouTube is the third most popular website in the world. So instead of just writing about your products or processes ̶ show them.
Manufacturers – now is the time to build an image, teach skills and promote your business via video!
A few tips for making your own instructional videos:
If you want a killer image video, by all means use a professional production studio; 3D animation, special effects, voice over artists, the works. But when it comes to instructional videos, you may not need all the bells and whistles. In fact, you can do a reasonably good job in-house, and on a pretty tight budget too. All you need is a good quality smartphone and a steady hand.
Videos can be as short as 30 seconds, but should not exceed 2 minutes in length.
First write a step-by-step outline of the process you want to explain. Make sure it's logical and easy to follow.
State your topic at the start of the video. Briefly mention the points you will cover.
Don't try to pack too much information into one session. You can always film two installments if necessary.
Based on your outline, create a storyboard to block-out the action. Pace the action – not too fast but not boring either. Cut out any unnecessary movements and practice the action to get it right.
Keep dialog to a minimum.
Prepare a clean, well-lit space for filming. Make sure it's quiet; no ringing phones, no pounding machinery and no people yakking in the background.
If you'd like to see some high-speed CNC machining action, then check out the Colibri Spindles VIDEOS PAGE on our website:
Do you have any tips about making or using videos for industry? Please let us know, we'd love to share your ideas.